International Teaching Week
International Teaching Week
at the Faculty of Management,
Prague University of Economics and Business
Where: Jindrichuv Hradec, Czech Republic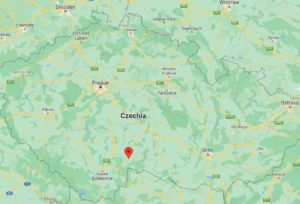 When: 23rd – 29th October 2022
How much: Free of charge*. Travel costs may be covered by Erasmus+**
Teaching language: English
Teaching hours: 4-8 hours
Address: Jarosovska 1117, Jindrichuv Hradec, Czech Republic
Application form: HERE
Application deadline***: August 31st
Notification of acceptance: September 10th
Accommodation: We recommend booking accommodation in advance.
*No participation fee, though participants should cover the travel costs, accommodation and meals.
**Participants should check the availability of Erasmus+ funding at their home institution. You can find the template for a Mobility Agreement below.
***The number of participants is limited. 
Preliminary programme:
Date
Activities
Saturday.
October 22
Travel day
(a member of our organising team can accompany you from Prague to Jindrichuv Hradec)
Sunday.
October 23 afternoon
Registration and welcome reception
Campus tour
Monday.
October 24
Individual lectures
Jindrichuv Hradec city tour
Tuesday.
October 25
Individual lectures
Round table: digitalisation and blended learning in Higher Education
Wednesday.
October 26
Individual lectures
(voluntary) Walking tour
Thursday.
October 27
Individual lectures
Round table: networking and joint research projects
Friday.
October 28
Individual lectures
South Bohemia tour + Brewery tour
Farewell dinner
Saturday.
October 29
(voluntary) Exploring beautiful Prague – city tour
Sunday.
October 30
Travel day
Academics from all over the world are welcome to propose lectures in the following areas:

Introduction to Management
Leadership
Strategic Management
Small Business Management and Development
Sustainable Development
CSR
Business Ethics
Business Intelligence
Human Resource Management
Organisational design
Project Management
Operations Management
Healthcare Management

Brand Management
Strategic Marketing
Digital Marketing
Service marketing
Marketing Research
Public Relations
Advertising
Consumer Behaviour
Tourism Marketing
Sociology

Microeconomics
Macroeconomics
Business Finance
Business Valuation
Managerial Decision-Making
Statistics and Data Analysis
Qualitative Research Methods
We are looking forward to meeting you in the Czech Republic!
Do not hesitate to contact us: exchange.fm@vse.cz